Next Opening
---
Starlight Edition - Round Two!
Sunday December 24th, 2023 • 7pm - 10pm EST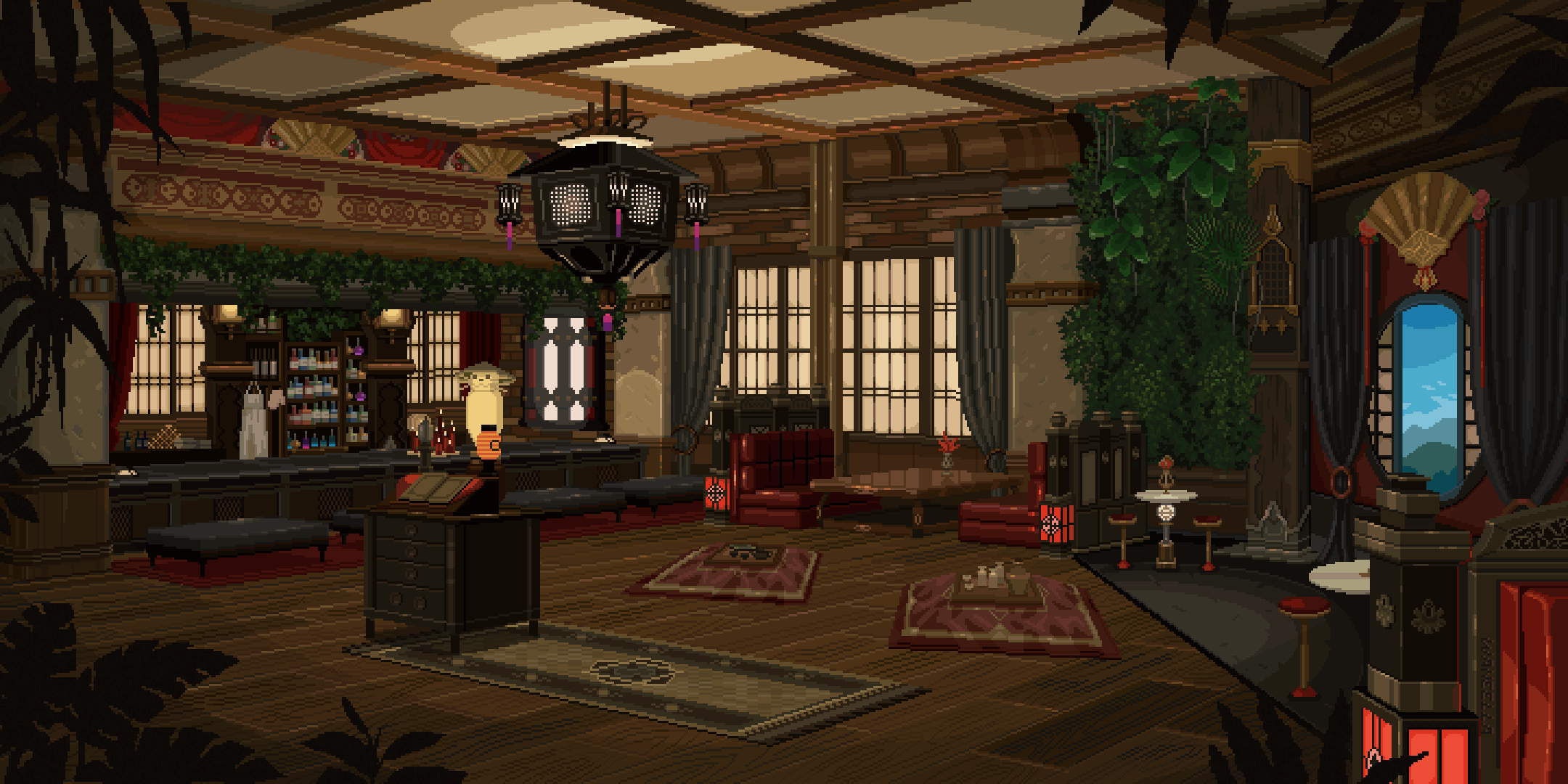 artwork by waneella

The Jeweled Cypress is a Hingan and Doman eatery-and-tavern hosted in Limsa Lominsa on the Mateus server of FFXIV.It is open every other Sunday evening from 7pm to 10pm EST.
For any questions, comments, or concerns,
please contact our FC leader via Discord or in-game. No real gil needed!In-Game: Priae Negotium
Discord: trashi3st#1313
Our Staff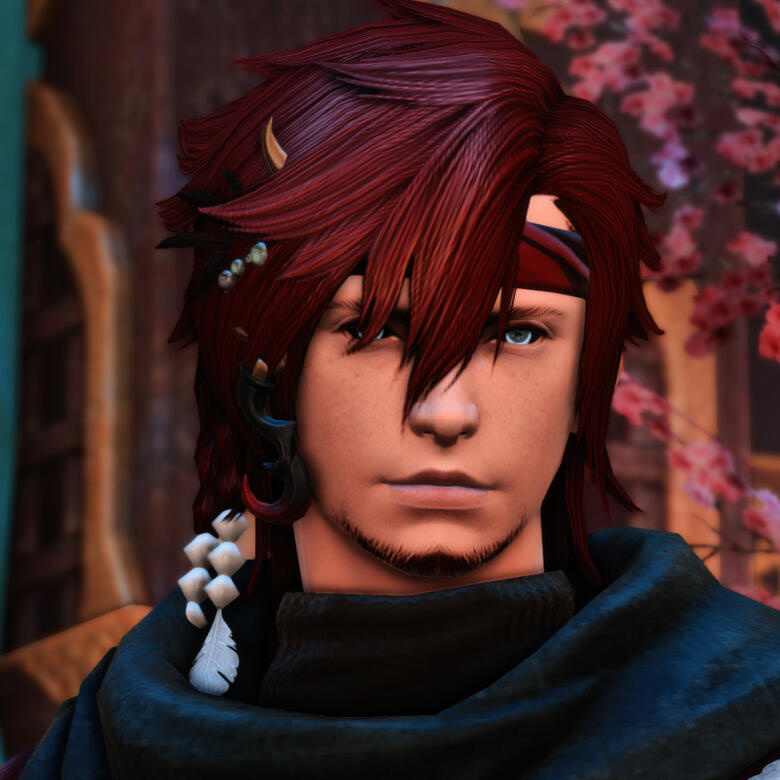 Miden Rouge
Manager / Bartender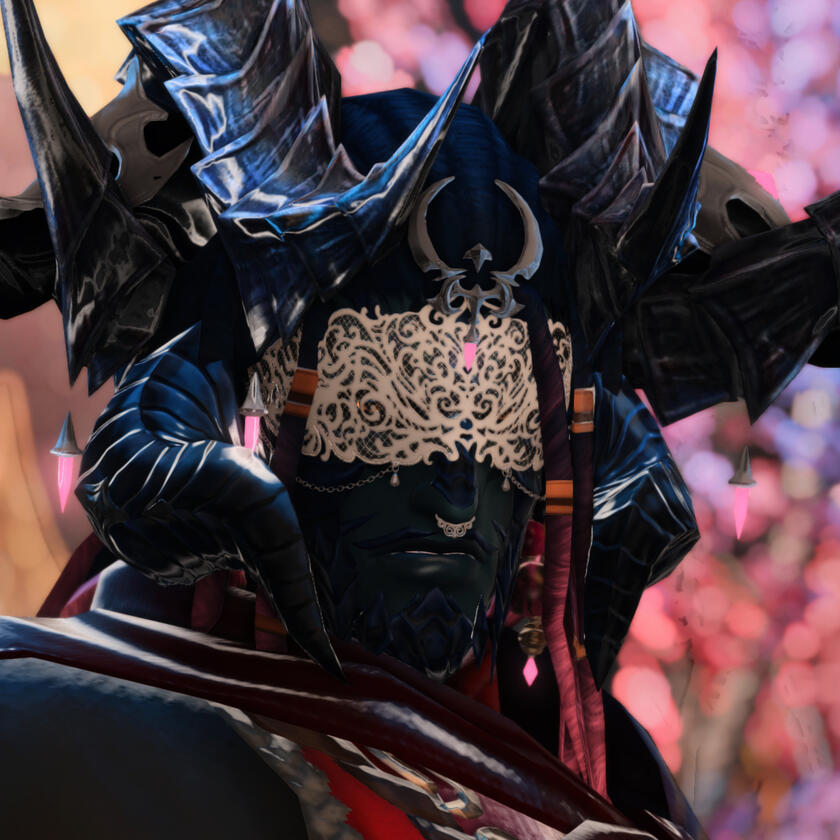 Kogath Buduga
Manager / Bartender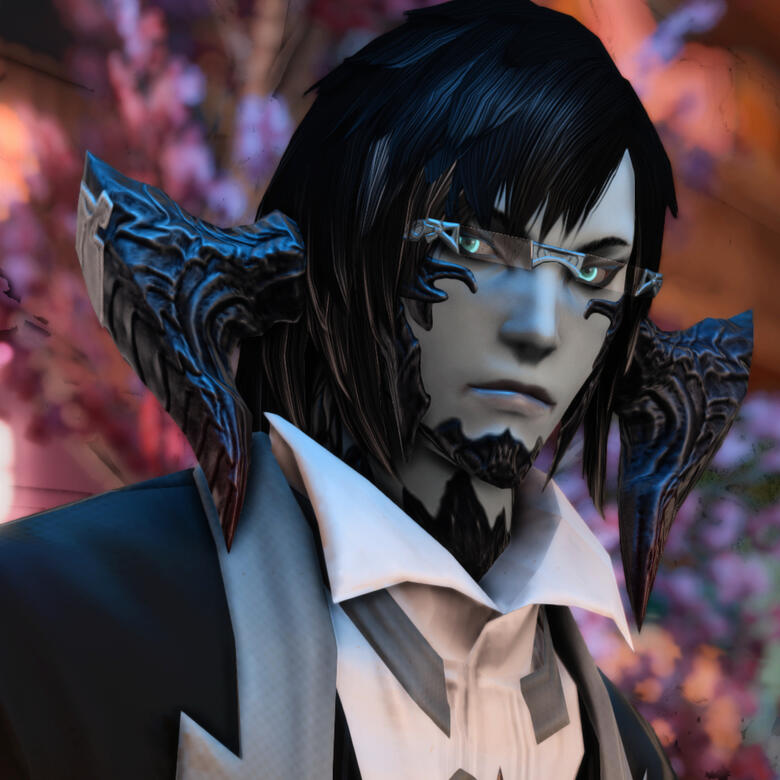 Va'lian Negotium
Owner / Security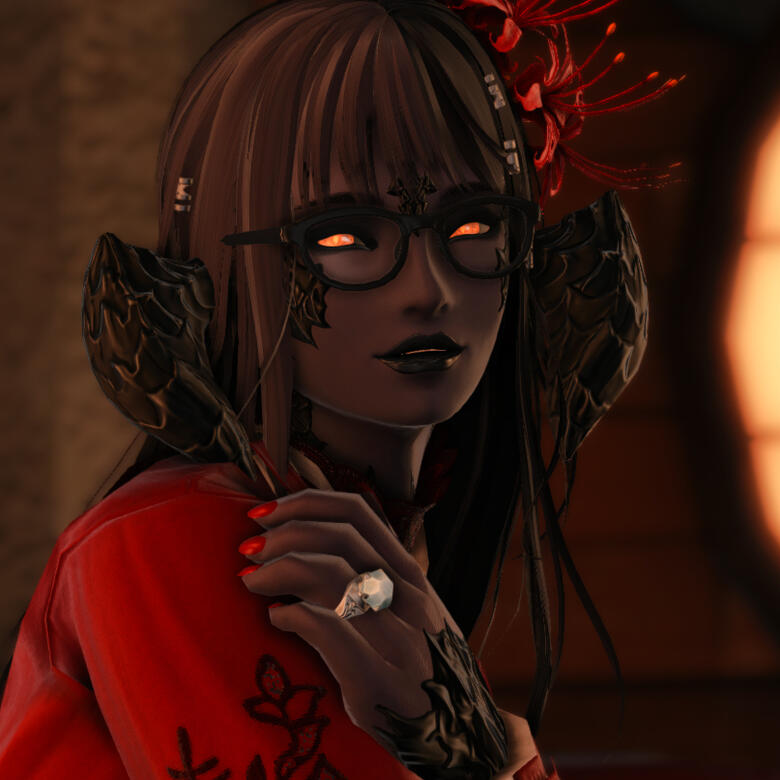 Priae Negotium
Owner / Auxiliary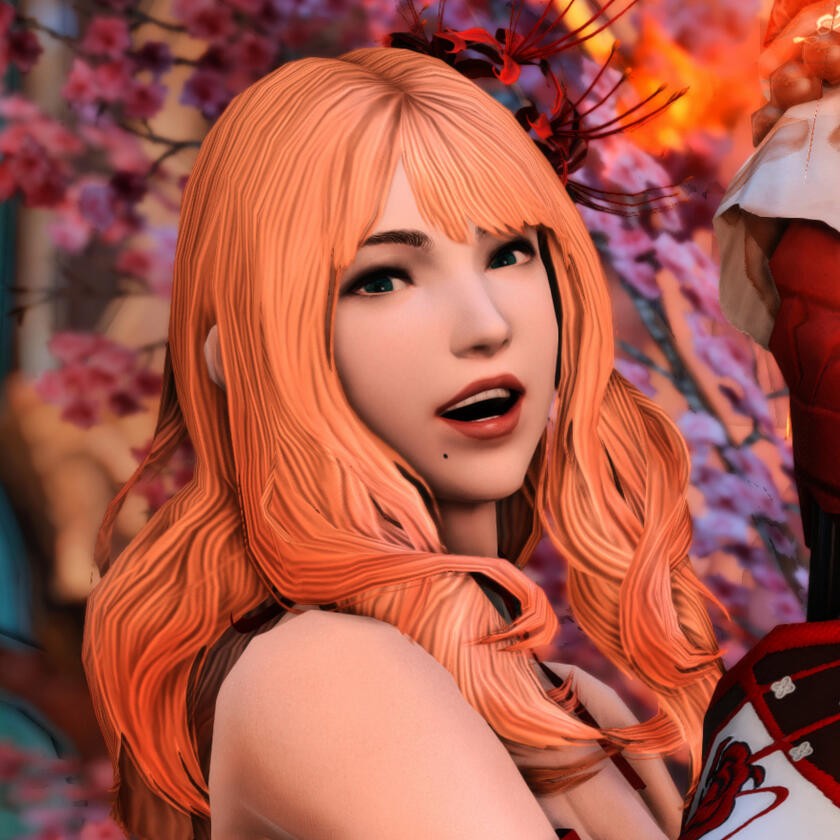 Arleigh Negotium
Owner / Server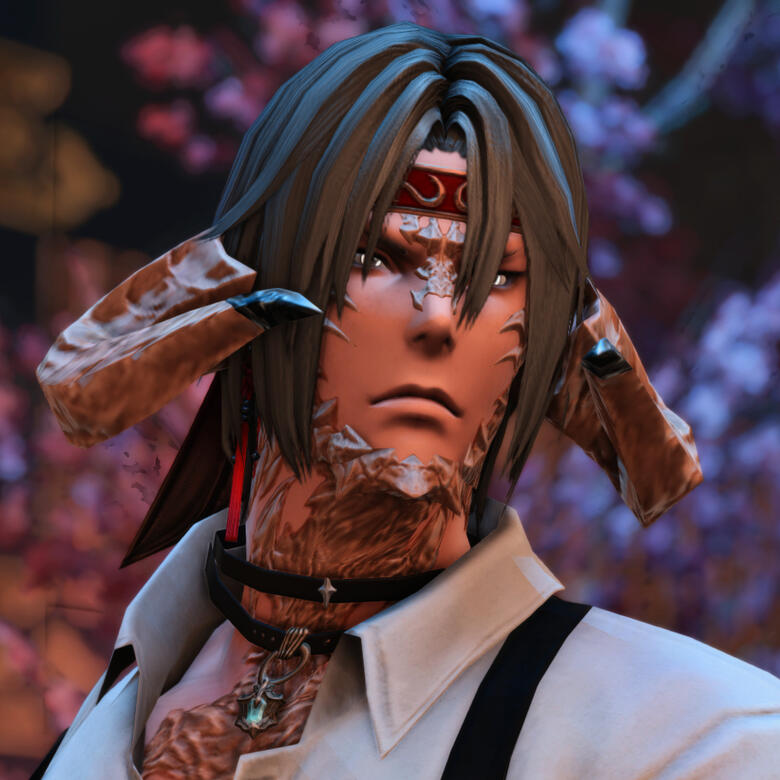 Oakan Yarborough
Chef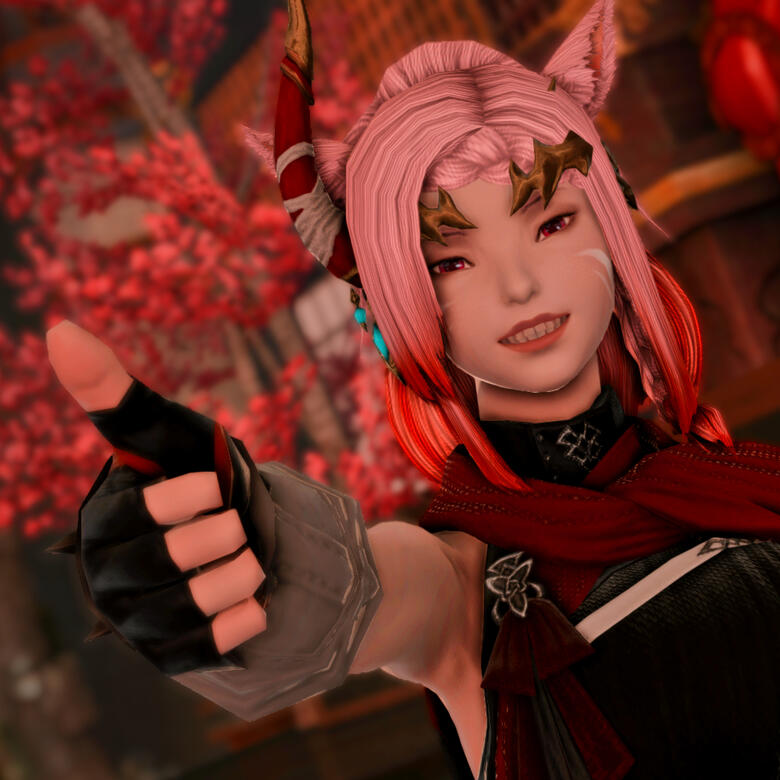 Hana Villiac
Server
R'yafin Tia
Performer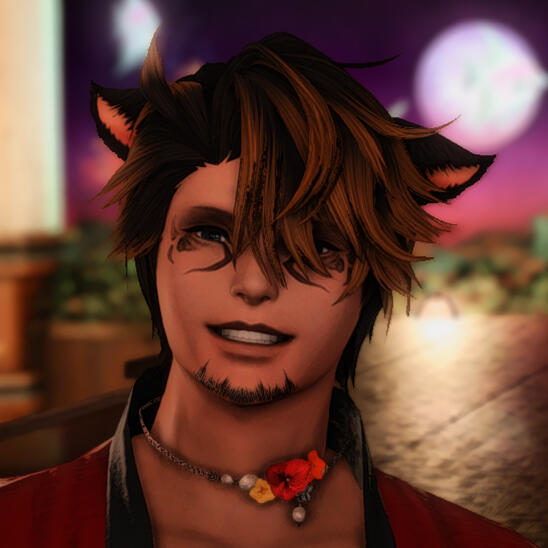 Yuki
Hostess Mascot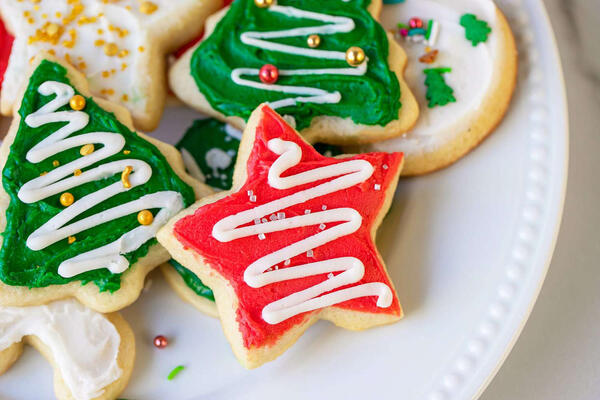 S'rhenni Amaht
Host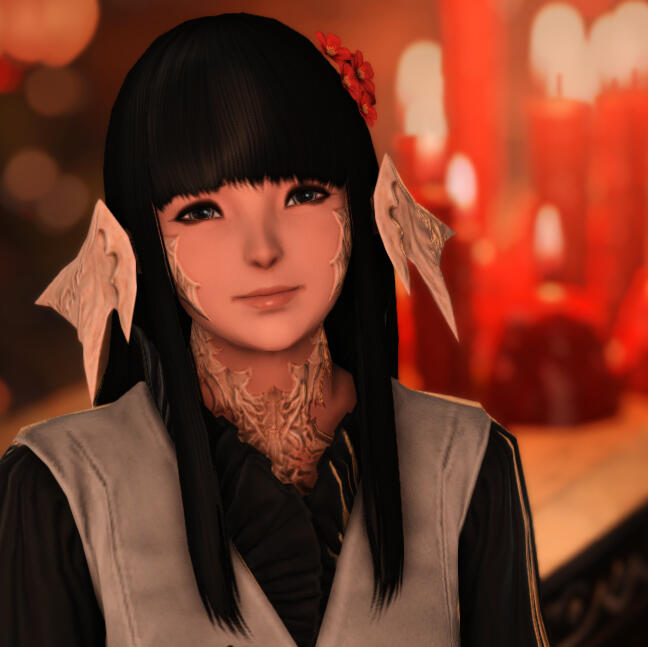 Natsume Kiba
Assistant Host
Chrysanthemum Soteur
Host / Auxiliary
The Menu
Warm greetings, and welcome to the Jeweled Cypress.For five years, Chimera has played host to Vylbrand's most comforting fine dining experience. Owned by the Negotium family and run by our exceptional staff, our rich menu features traditional Hingan and Doman delicacies prepared by unparalleled chefs, delicious beverages and delectable desserts.More than anything, the Jeweled Cypress is about community- offering warm meals and warmer hospitality. We bid you to relax and enjoy to your heart's content. It is thanks to you that we have been of service to the realm for five years, and thanks to you that we will do so for many more.
Best,
Kogath & Miden Dzon
Managers of the Jeweled Cypress
🎄Starlight Menu 🎄
Cypress Candy Cocoa
Delectably rich hot chocolate topped with rich whipped cream and crumbled peppermint candy on top. can be served with and without mint schnapps for a warm take on a holiday favorite.
Sweet Popoto Casserole Bites
Made with soft baked sweet popotos and topped with a mix of cashews and almonds (bacon upon request), dodo egg, butter cream, and cinnamon sugar add a sweet bite to this soft but crunchy treat.
Festive Swirl Fudge
Colorful swirls of vanilla and white chocolate dyed in bright shades of red and green that melt in your mouth! Served two squares at a time as is quite rich and sweet!
Pull-Apart Garlic Knots
Arranged in the shape of a Starlight Tree, these garlic knots topped with butter, parmesan cheese, and filled with mozzarella are the perfect savory complement! Dipping sauce provided on request.
Appetizers
Akarui Sora Takoyaki (Bright Sky Takoyaki)
Fresh caught Ruby sea octopus in which the arms are removed, tendered, diced and paired with green shallots before being rolled into a ball of kombu based batter and fried for a crispy outer crust then topped with an in-house special dashi mix sauce of BBQ, Soy, Oyster and a coating of bonito flakes.
(4 piece, 8 piece, or 12 piece size - Mayo on Request)
Hoseki Stickers
Crispy folded dumplings with a filling of minced pork, cabbage, shiitake mushrooms, nira (chives), garlic and ginger then seasoned with sake, soy sauce, and sesame oils before being steamed. Served with dipping salty soy sauce or sweet teriyaki.
Entrees
La Noscean Tuna Strips
Locally sourced bluefin from La Noscea, avocados with jasmine rice and ginger imported from Doma. This dish is presented with a bowl of soy wasabi sauce, topped with a blood pepper sauce drizzle.
Dragon's Breath Noodles
Limsa flat wheat noodles stir-fried with green onions, your choice of meat [chicken/fish/beef], Thanalan peppers, and bean sprouts in a very spicy oil. Topped with a blood pepper sauce and served alongside a well-aged soy sauce.
Ginger Pork Tonkatsu Curry
Traditional deep-fried panko-breaded pork, served on a bed of jasmine rice, paired with a blood pepper sauce and yellow curry alongside pickled ginger and a soy sauce, accompanied by two marinated eggs.
Wayfarers' Bowl
A Hingan favorite - flat rice noodles served in a beef-bone broth with thinly sliced beef, onions, green onions, cilantro, basil, and bean sprouts.
Bibimbap
Red Pepper-Marinated meat (Beef, Chicken, or Pork) comes with stir-fried veggies and mushroom served over jasmine rice in a hot stone bowl. Topped with fried egg, sesame and hot pepper oil, and a sprinkling of sesame seeds are added for garnish. Can be made to order for one or two.
Unagi
Tender Ruby Sea raised eel that is filleted, deboned, then grilled over binchotan charcoal to bring out an umami flavor adding a roast like aroma while coated several times in a sauce mix of soy and mirin. Served on a bed of white sticky rice and paired with wasabi. (change of rice on request)

Ramen
Rasen Kaikyo Shio Ramen
With a light-colored, briny broth and fresh egg noodles, this salty ramen brings with it the taste of the sea! Topped with dried seaweed, kelp, bamboo shoots, soy sauce eggs, ginger, garlic, and sesame oil, this refreshing dish carries the noble spirit of Hingashi's hardy, stalwart people.
Sushi Rolls
Beverages
Chimerum
The Cypress' signature amber-colored rum, named for the multi-headed, bulky creature with a lion, ram, and snake's head. 40% ABV, served neat or with ice upon request.
Scorpion's Sting
A green, glowing cocktail with a pungent scent, served with flaming sugar and a slotted spoon. Sometimes served ablaze - handle with caution! The strongest drink on the menu. 85% ABV.
The Rook
A sweet and refreshing blend of rum, rolanberry juice, and lemonade topped with fresh rolanberries and blueberries. 45% ABV.
Wake-Up Juice
Partied too hard the night before? Need a little somethin' to pick you up after a long week? Look no further. Comprised of a feverish mixture of blood and dragon peppers, whiskey, mustard seeds, and onion powder, this drink is the perfect dose of the 'hair of the dog' to get you partying again.
---
Teas
Chamomile

Hingan Green

Limsan Orange

Ul'dahn Spice

Shroud Lavender
Crafted Specialty Drinks
Eguana Sunrise
A warm, enchanting mixture
of mango, peach vodka,
and topped with fire
algae. 40% ABV.
The Whip
Blood pepper infused
whiskey with mango,
lime juice, and a splash
of bitters. Pain and pleasure.
40% ABV.
Aftercare
Whiskey, blackberries,
and lemon syrup shaken
and strained over ice.
Garnished with
fresh blackberries. 30% ABV.
The Negotium Series
Grape Escape
Ice, vodka, blue curacao, sweet and sour mix, grenadine, and rolanberry juice. Shaken well and poured into a glass rimmed with purple sugar, this is a drink fit for a boss.
60% ABV.
Corpse Piler
Vodka, rum, tequila, and gin mixed in a highball glass filled with ice. Lemon juice, simple syrup, and a bubbly lemon-lime mixture. Topped with blue curacao and served with a straw that looks like a spear. The last drink you may ever drink.
80% ABV.
Winsome Limsan
Rum, pineapple juice, and rolanberry juice poured in a highball glass filled with ice. Garnished with a slice of lime, a cherry, and a pineapple wedge. A sweet drink with a hidden bite. 55% ABV.
Desserts
Mochi Ice Cream
Soft rice flour dough wrapped around delectable nuggets of ice cream in a variety of colors and flavors - filled with chocolate, green tea, vanilla, and strawberry flavored ice cream! A delectably sweet Hingan treat perfect any time of year.
Limsan-Style Cheesecake
This dense, smooth, and creamy cheesecake can be topped with a variety of berries and syrups. Guaranteed to soothe a sweet tooth!
Sweet Dango
A traditional Hingan sweet served with red bean, sweet rice, and green tea flavored filling. A wonderful accompaniment to our Hingan Green Tea. A dessert best served in the summer, enjoyed year round.
Event Image Gallery

December 10th, 2023
Starlight Edition - Round One
November 26th, 2023
Gallery Archives

Join our Discord to View Past Event Photos!