Next Opening
Sunday April 2nd, 2023 • 7pm - 10pm EST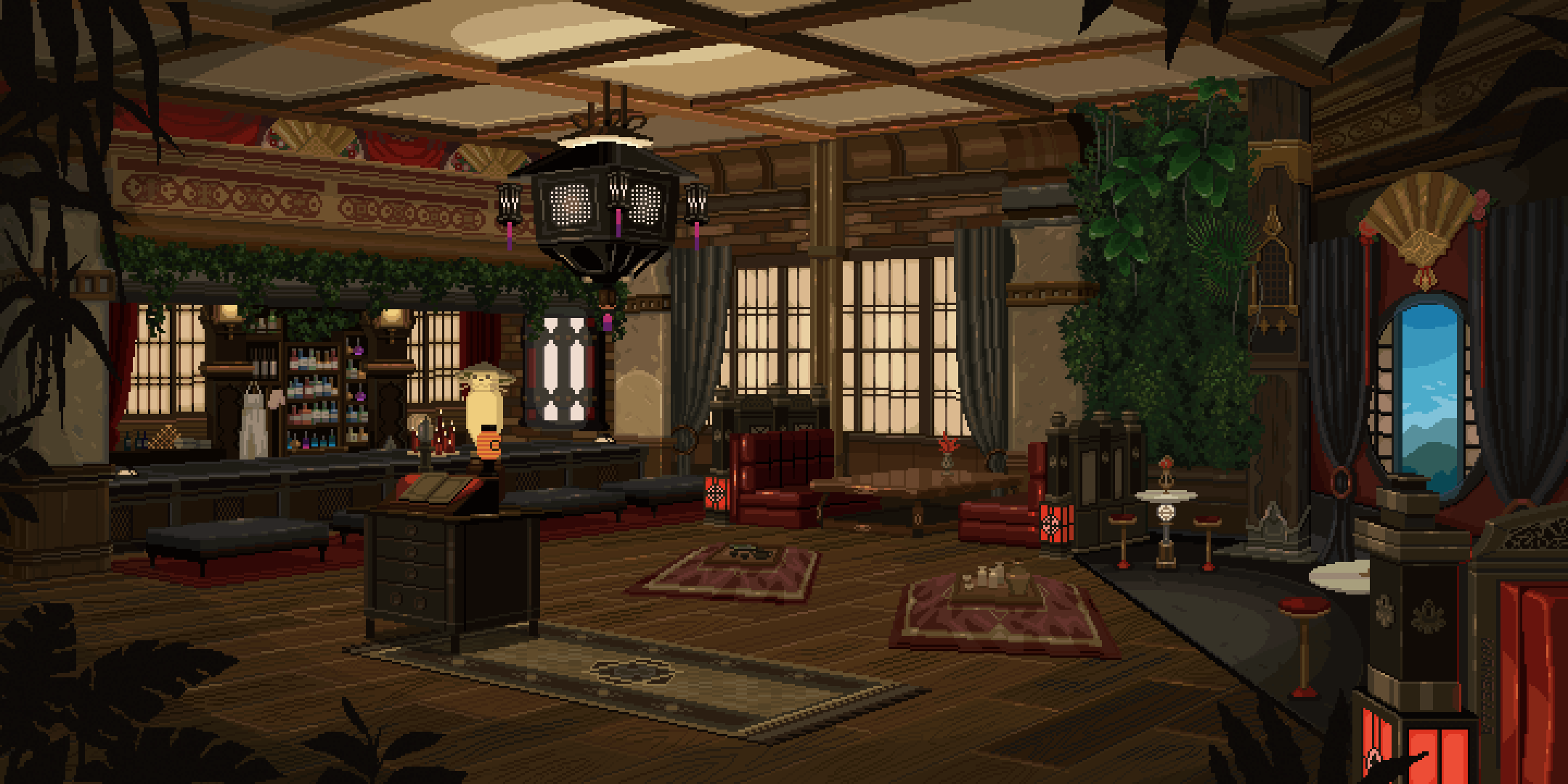 artwork by waneella

The Jeweled Cypress is a Hingan and Doman eatery-and-tavern hosted in Limsa Lominsa on the Mateus server of FFXIV.It is open every other Sunday evening from 7pm to 10pm EST.
For any questions, comments, or concerns,
please contact our FC leader via Discord or in-game. No real gil needed!In-Game: Priae Negotium
Discord: trashi3st#1313
Our Staff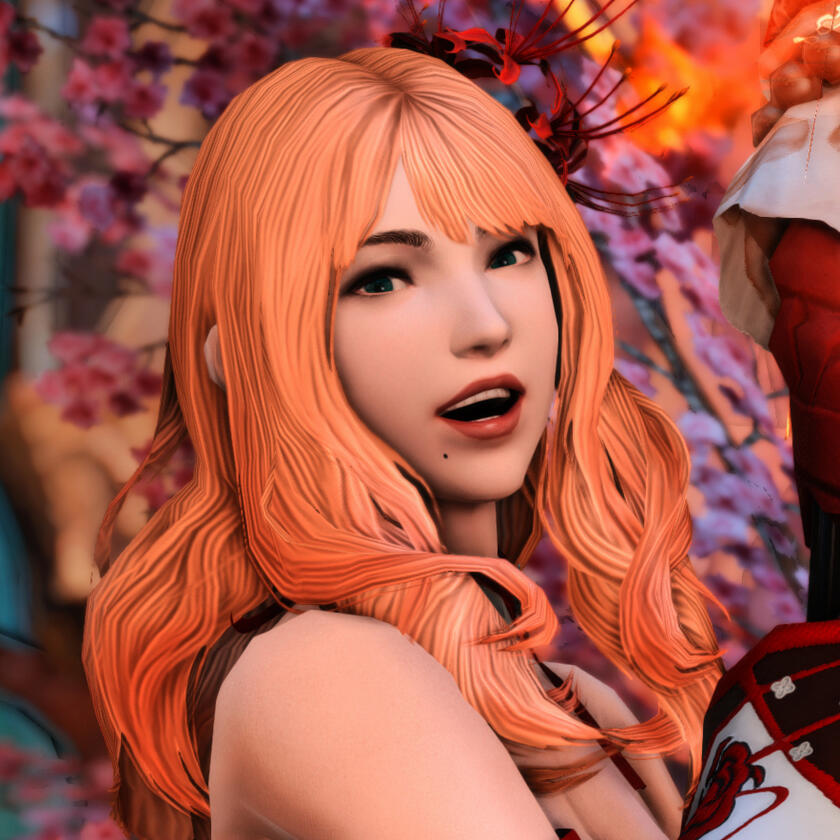 Nhazih Cosmos
Manager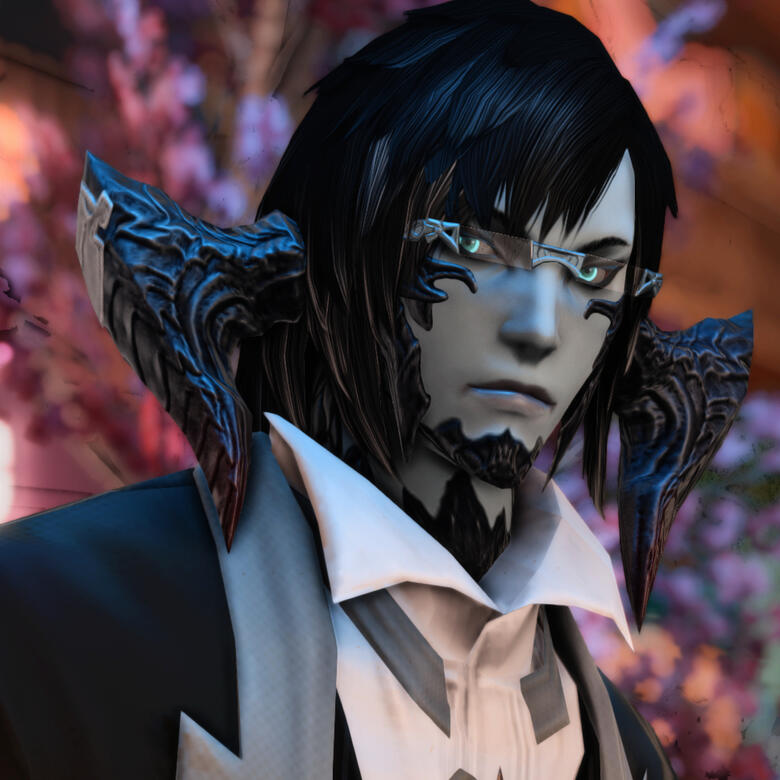 Va'lian Negotium
Owner / Security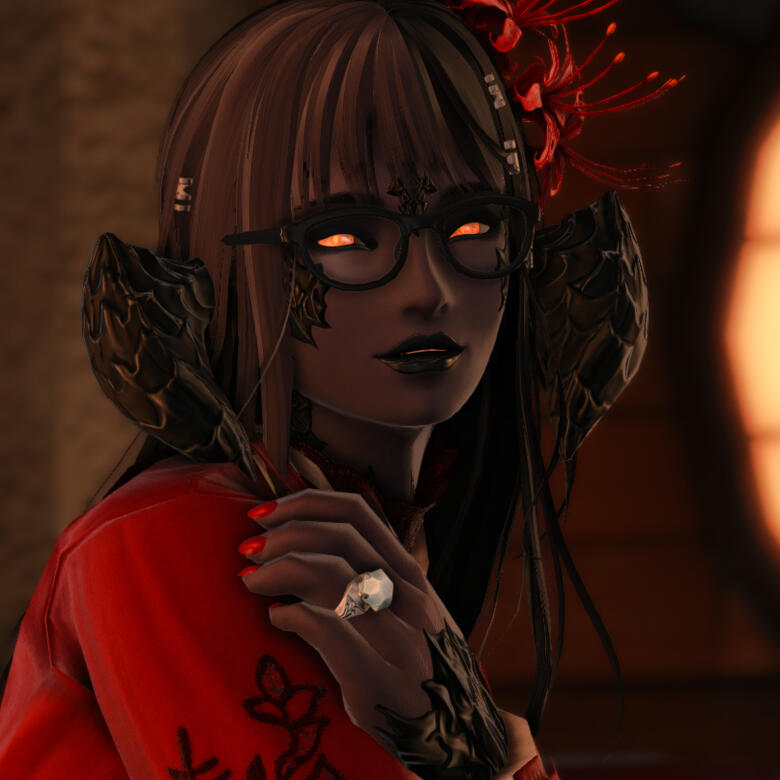 Priae Negotium
Owner / Auxiliary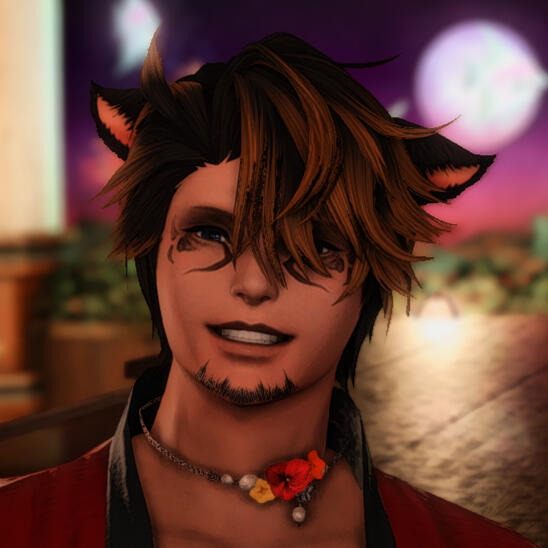 Arleigh Negotium
Owner / Server
Minalta Qalli
Performer / Server
Sakura Heishi
Server / Auxiliary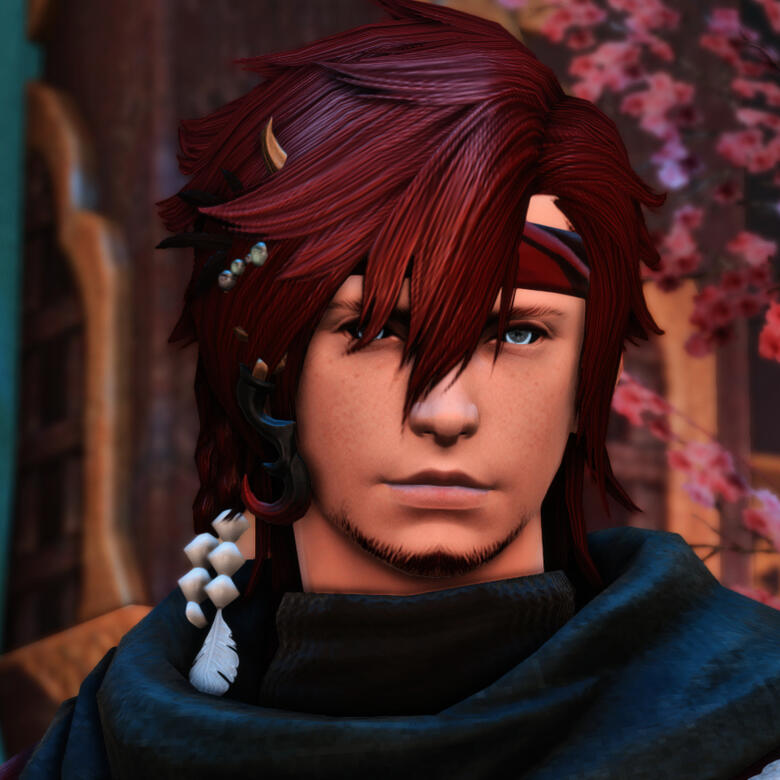 Miden Rouge
Bartender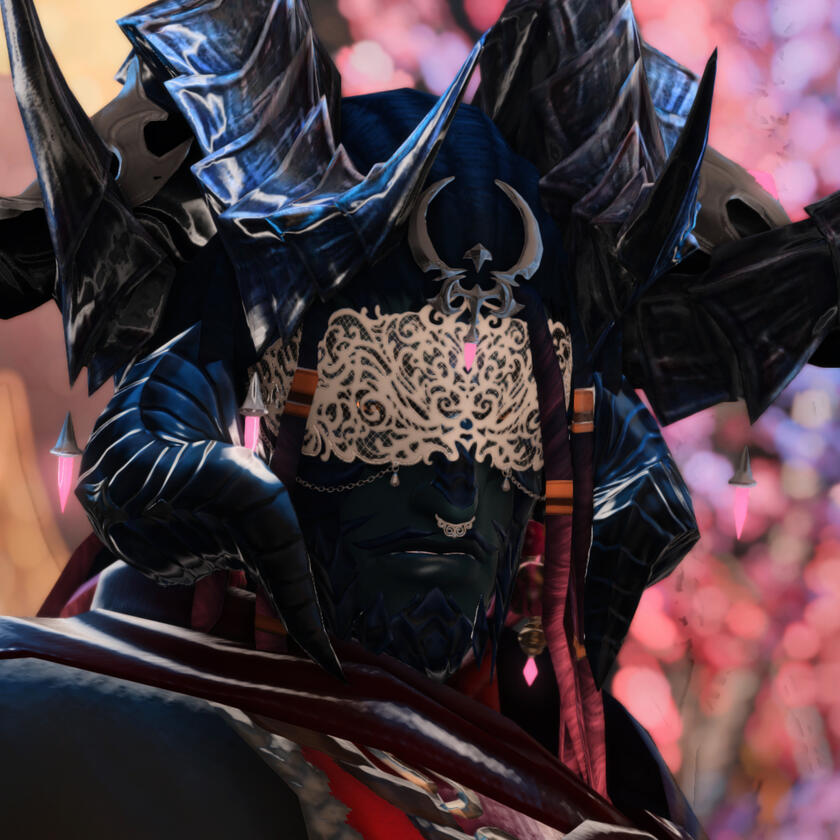 Khajakan Hatasashi
Bartender

Oakan Yarborough
Chef
Kochou Kusinagi
Hostess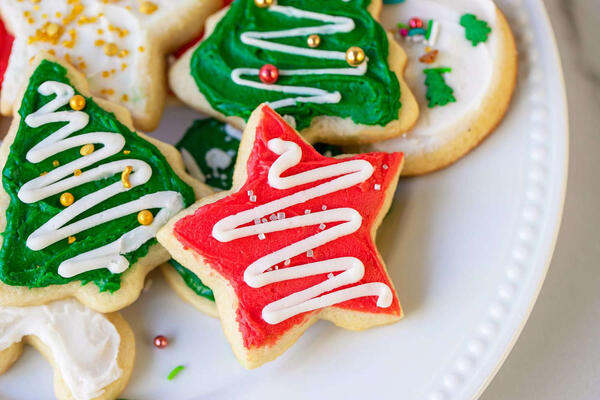 S'rhenni Amaht
Hostess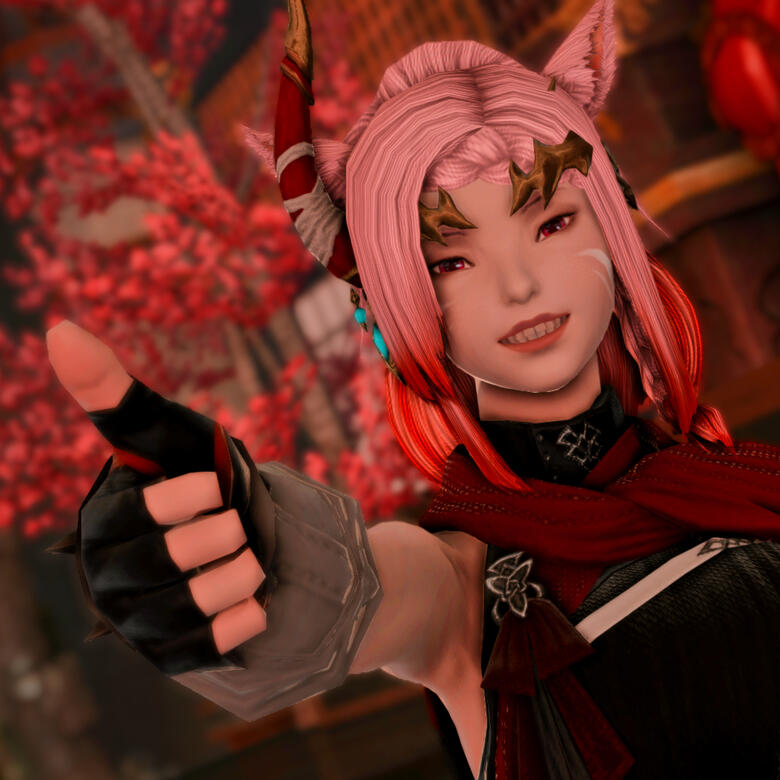 Cyrus Riordan
Security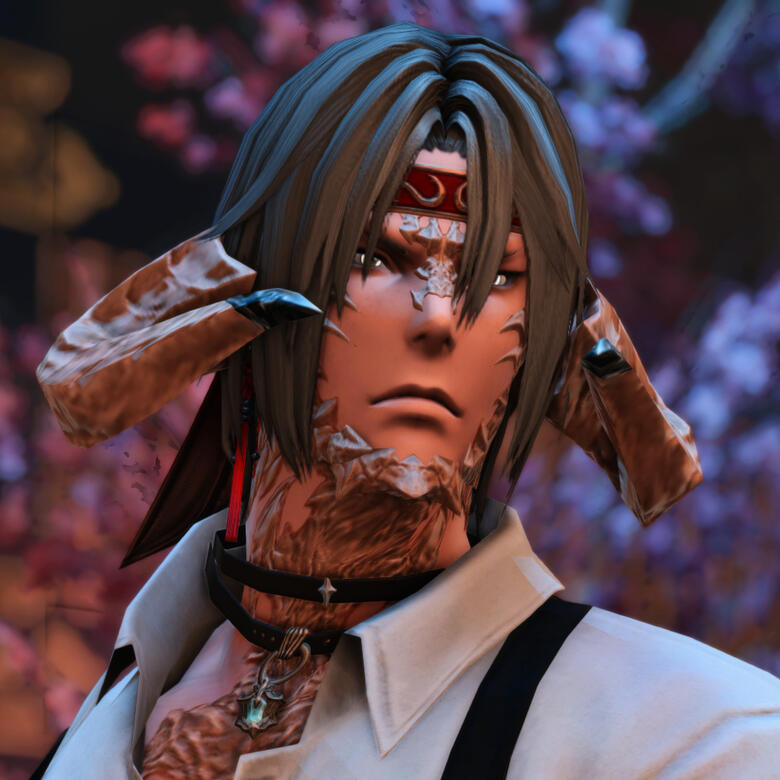 Celestial Cosmos
Security

Kaldrosa Sa'fasti
Security
The Menu
Warm greetings, and welcome to the Jeweled Cypress.For five years, Chimera has played host to Vylbrand's most comforting fine dining experience. Owned by the Negotium family and run by our exceptional staff, our rich menu features traditional Hingan and Doman delicacies prepared by unparalleled chefs, delicious beverages and delectable desserts.More than anything, the Jeweled Cypress is about community- offering warm meals and warmer hospitality. We bid you to relax and enjoy to your heart's content. It is thanks to you that we have been of service to the realm for five years, and thanks to you that we will do so for many more.
Best,
Kogath & Miden Dzon
Managers of the Jeweled Cypress
Entrees
La Noscean Tuna Strips
Locally sourced bluefin from La Noscea, avocados with jasmine rice and ginger imported from Doma. This dish is presented with a bowl of soy wasabi sauce, topped with a blood pepper sauce drizzle.
Dragon's Breath Noodles
Limsa flat wheat noodles stir-fried with green onions, your choice of meat [chicken/fish/beef], Thanalan peppers, and bean sprouts in a very spicy oil. Topped with a blood pepper sauce and served alongside a well-aged soy sauce.
Ginger Pork Tonkatsu Curry
Traditional deep-fried panko-breaded pork, served on a bed of jasmine rice, paired with a blood pepper sauce and yellow curry alongside pickled ginger and a soy sauce, accompanied by two marinated eggs.
Wayfarers' Bowl
A Hingan favorite - flat rice noodles served in a beef-bone broth with thinly sliced beef, onions, green onions, cilantro, basil, and bean sprouts.
Bibimbap
Red Pepper-Marinated meat (Beef, Chicken, or Pork) comes with stir-fried veggies and mushroom served over jasmine rice in a hot stone bowl. Topped with fried egg, sesame and hot pepper oil, and a sprinkling of sesame seeds are added for garnish. Can be made to order for one or two.
Teriyaki Megalocrab Cakes
Succulent lump megalocrab meat from the shores of the Ruby Sea, delectably fried. Drizzled with sweet and tangy teriyaki sauce that has been expertly crafted by the finest cultivators of Hingashi origin. Comes in an order of 2 for singular portion.

Ramen
Sakura's Spicy Senpai Ramen
► supplied by Sakura Heishi
Half dodo and half boar bone broths mixed with Hingan miso paste, garlic oil, and Steppe chilis for added numbing heat, with dense home-made Hingan aged dough noodles. Topped with woodear and shiitake mushrooms, green onions, fish cake, soft boiled egg, and two slices of smoked Hingan pork belly (chashu).
Rasen Kaikyo Shio Ramen
With a light-colored, briny broth and fresh egg noodles, this salty ramen brings with it the taste of the sea! Topped with dried seaweed, kelp, bamboo shoots, soy sauce eggs, ginger, garlic, and sesame oil, this refreshing dish carries the noble spirit of Hingashi's hardy, stalwart people.
Sushi Rolls
Beverages
Chimerum
The Cypress' signature amber-colored rum, named for the multi-headed, bulky creature with a lion, ram, and snake's head. 40% ABV, served neat or with ice upon request.
Scorpion's Sting
A green, glowing cocktail with a pungent scent, served with flaming sugar and a slotted spoon. Sometimes served ablaze - handle with caution! The strongest drink on the menu. 85% ABV.
The Rook
A sweet and refreshing blend of rum, rolanberry juice, and lemonade topped with fresh rolanberries and blueberries. 45% ABV.
Wake-Up Juice
Partied too hard the night before? Need a little somethin' to pick you up after a long week? Look no further. Comprised of a feverish mixture of blood and dragon peppers, whiskey, mustard seeds, and onion powder, this drink is the perfect dose of the 'hair of the dog' to get you partying again.
---
Teas
Chamomile

Hingan Green

Limsan Orange

Ul'dahn Spice

Shroud Lavender
Eguana Specials
Sunrise
A warm, enchanting mixture
of mango, peach vodka,
and topped with fire
algae. 40% ABV.
Sunset
A refreshing chiller
comprised of blueberry,
mint, vodka, and topped
with frost algae. 40% ABV.
Knock-You-Out
The sweet, sneaky mix
of rolanberry, apple
vodka, and hybrid algae.
40% ABV.
After Dark Series
Safeword
Caramel and apple whiskey
with lemon and ginger ale,
complete with salted
caramel rim.
45% ABV.
The Whip
Blood pepper infused
whiskey with mango,
lime juice, and a splash
of bitters. Pain and pleasure.
40% ABV.
Aftercare
Whiskey, blackberries,
and lemon syrup shaken
and strained over ice.
Garnished with
fresh blackberries. 30% ABV.
The Negotium Series
Newly Crafted!
Grape Escape
Ice, vodka, blue curacao, sweet and sour mix, grenadine, and rolanberry juice. Shaken well and poured into a glass rimmed with purple sugar, this is a drink fit for a boss.
60% ABV.
Corpse Piler
Vodka, rum, tequila, and gin mixed in a highball glass filled with ice. Lemon juice, simple syrup, and a bubbly lemon-lime mixture. Topped with blue curacao and served with a straw that looks like a spear. The last drink you may ever drink.
80% ABV.
Winsome Limsan
Rum, pineapple juice, and rolanberry juice poured in a highball glass filled with ice. Garnished with a slice of lime, a cherry, and a pineapple wedge. A sweet drink with a hidden bite. 55% ABV.
Desserts
Mochi Ice Cream
Soft rice flour dough wrapped around delectable nuggets of ice cream in a variety of colors and flavors - filled with chocolate, green tea, vanilla, and strawberry flavored ice cream! A delectably sweet Hingan treat perfect any time of year.
Limsan-Style Cheesecake
This dense, smooth, and creamy cheesecake can be topped with a variety of berries and syrups. Guaranteed to soothe a sweet tooth!
Sweet Dango
A traditional Hingan sweet served with red bean, sweet rice, and green tea flavored filling. A wonderful accompaniment to our Hingan Green Tea. A dessert best served in the summer, enjoyed year round.
Jpeg's Cookie Platter
A variety platter of lovingly baked cookies - chocolate chip, doublechocolate chip, oatmeal, and peanut butter with chocolate chips. Eguanas definitely understand the fleshling desire for chocolate.
Taiyaki Fish Cakes
Another Hingan favorite, taiyaki are fish-shaped cakes filled with any variety of sweet ingredients. Optional fillings are red bean paste, choclate pudding, or custard.
Chocolate Lava Cakes
Rich chocolate cake filled with warm chocolate fudge. Decadent and meant to sate even the most discerning of sweet teeth, this cake is best shared as its sweetness may prove overwhelming to some.
Event Image Gallery

Mar 19th, 2023

Mar 5th, 2023
Maid Cafe Edition
Feb 19th, 2023
5th Anniversary Edition
Gallery Archives

Click Here For Past Event Photos!